Product Change Management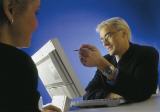 Product change management for a premium car like a BMW is extremely complex. Whatever the change might be there are likely to be many effects and many interrelationships that have to be studied, evaluated, negotiated and planned for. Our company and Felix Schürholz are specialized in this field. Having set up and run the product change management process for the logistics division of the BMW Group within the car development programs for many years, we can offer you a unique expertise, knowledge and know-how in this field.

Please contact us, if you have a complex product like a car with over 30.000 individual components that requires an efficient and sustainable product change management process.