Leadership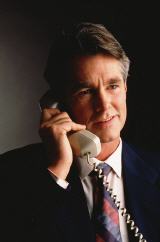 Henry Mintzberg wrote in 1973 in his book "The Nature of Managerial Work" about the various roles and functions of the manager, he mentioned for example:

+ The Figurehead
+ The Leader
+ The Networker (Liason)
+ The Monitor
+ The Disseminator
+ The Spokesperson
+ The Innovator
+ The Disturbance Handler
+ The Resource Allocator
+ The Negotiator

There are certainly more aspects that could be added to this list, what is most important though, for us and our clients, is to master the complexity and challenges of the role of the manager and all aspects of leadership, again and again, today and tomorrow.

On the job, as well as in workshop situations, we analyze this performance. Using coaching or qualification we optimize and improve leadership skills and performance.