Project Management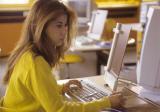 During the idea conversion phase (4) - we use various strategic project management tools focussing particularly on "Group Dynamics" and "Motivation".
Here integrating all the hard and soft factors is the prime challenge and paramount in setting up a a successful project management organisation. In this context controlling and IT-systems are just as important as productive and creative meetings. Everything and everyone has to cooperate and work for the success of the project.

Our consultant Felix Schürholz, for example has successfully implemented, studied and run many different project management organisations within the car industry. Each of these project management organisations was set up with a different focus and within a different context ranging from strategic and personal development, to service aspects and efficient product change management.